August in New Zealand for wargamer's in this part of the country means one thing the Wellington Warlords annual convention
"Call to Arms"
. Call to Arms is one of my favourite gaming events so much so that this year will be my 6th CTA in 7 years, the only one I missed since I started gaming was in 2010 when work got in the way. The venue and catering are great - especially the home baking, there are always some good bring and buy tables plus 2-3 retailers with stalls. The gaming is also always fun. So far of the 6 CTA's I've been to I've alternated between FOW and WHFB but this year thanks to X-Wing I'll be doing something a little different.
The X-Wing event at Call to Arms consists of two separate events a standard 100pt tournament on Day 1 and an Escalation event on Day 2. Having repainted my Firespray I've decided to give it a run in the Escalation event and to go with something a little different.
Only using 57 points here to save some for later and going with the just the minimum 2 ships. Howlrunner comes in instead of 2+ basic Tie Fighters as taking her now means I can squeeze in more ships later on.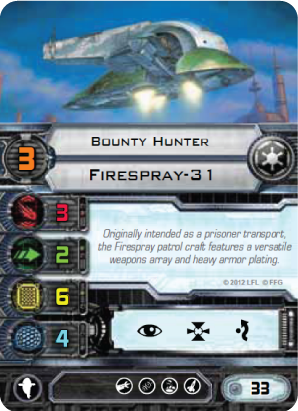 +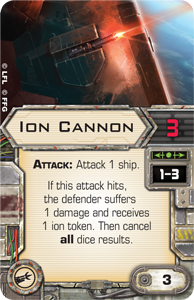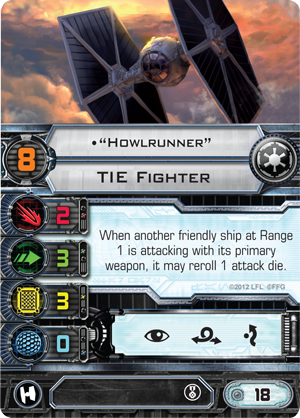 Engine upgrade for the Bounty Hunter makes him more agile and can cause problems for opponents who are trying to avoid the rear/front arc firing options. The two Ties can run interference and I can use Swarm Tactics on either the Ties or the Firespray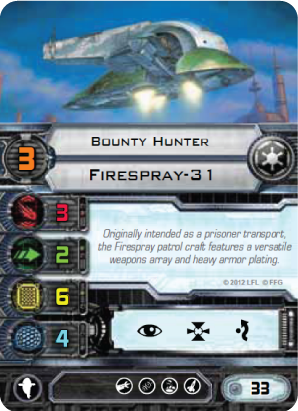 +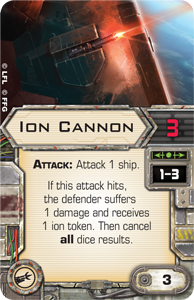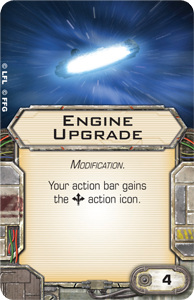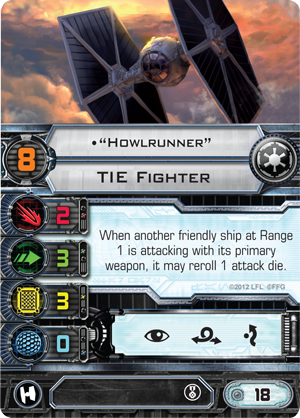 +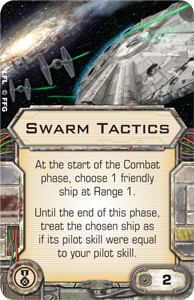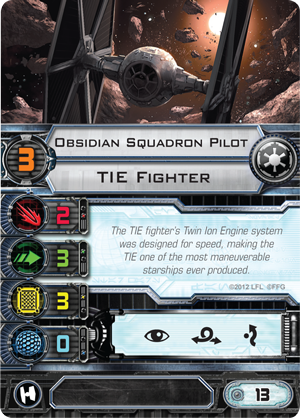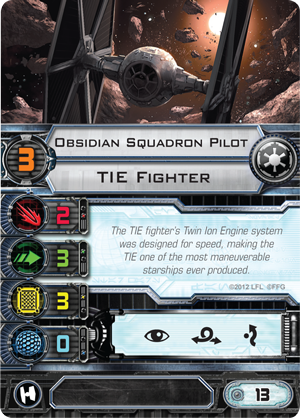 Round 3 - 119/120 points
My favourite ship and pilot a Tie Interceptor piloted by Soontir Fel. Going with the boring stock standard Push the Limit option. Adding him in gives any opponent multiple key targets to focus on and should give me a bit of redundancy.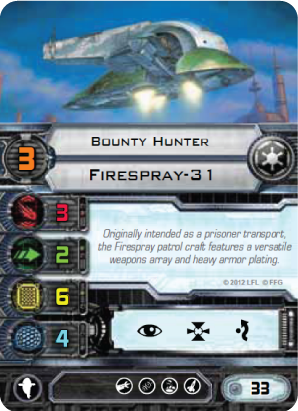 +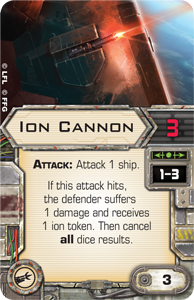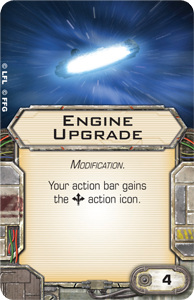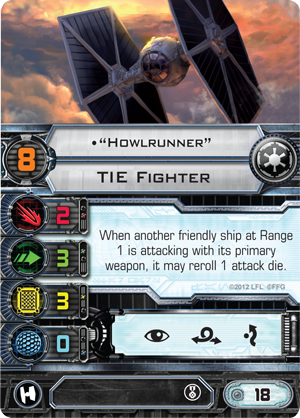 +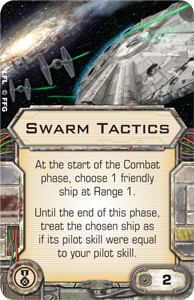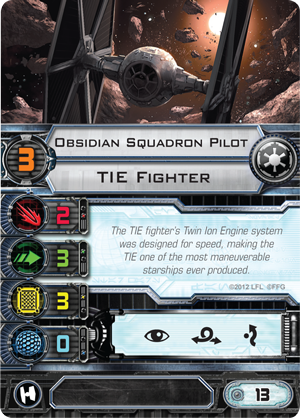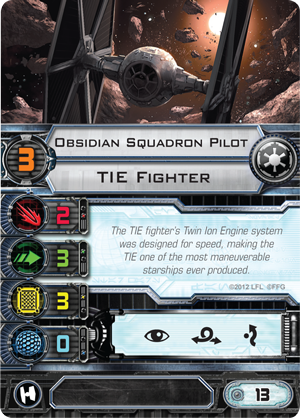 +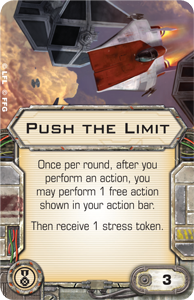 Round 4 - 149/150 points
And now for something completely different a Lambda Shuttle. I mean what the hell I have the ship so I might as well use it and having two big ships on the table is going to be fun. Two Ion Cannons is going to cause issues as will the ability of Rebel Captive and Tactician to add Stress to enemy ships. Having an opponents ships flying around with Ion and Stress Tokens on them is going to be difficult for them to counter.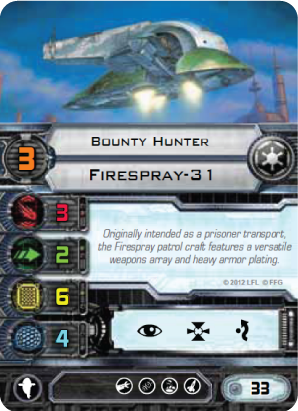 +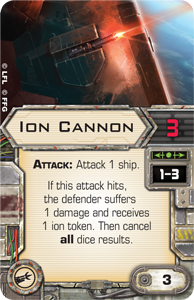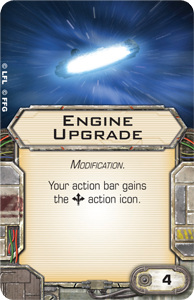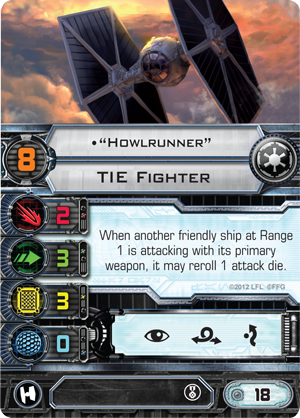 +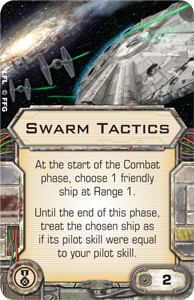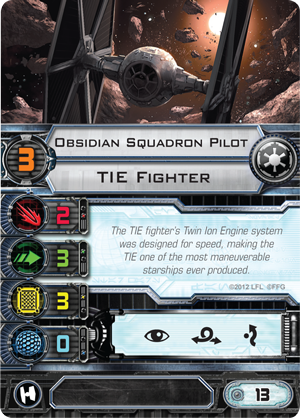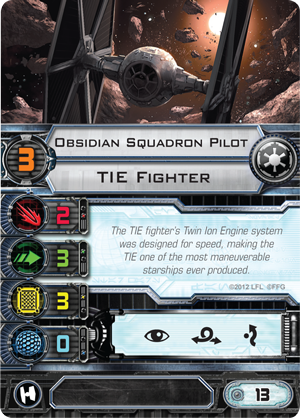 +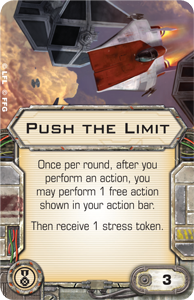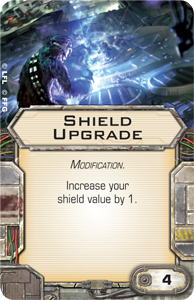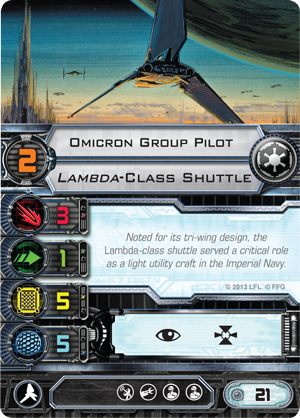 +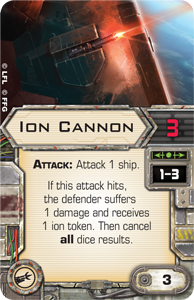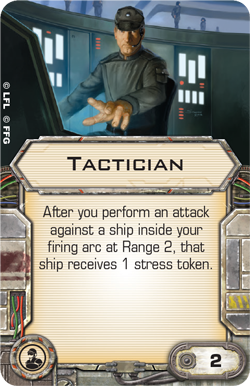 In terms of hull points this final list is stronger than the one I took to Cerberus it also has roughly the same number of attack dice. While their are fewer higher PS ships - only 3 if you include Swarm Tactics it does give me more tactical flexibility and will make for some interesting game play I think.
As for the 100 point list for Day 1 - that one I haven't quite figured out yet as I have a lot to choose from but I am looking at a slightly different version of Soontir Fel or possibly a Darth Vadar themed squadron.